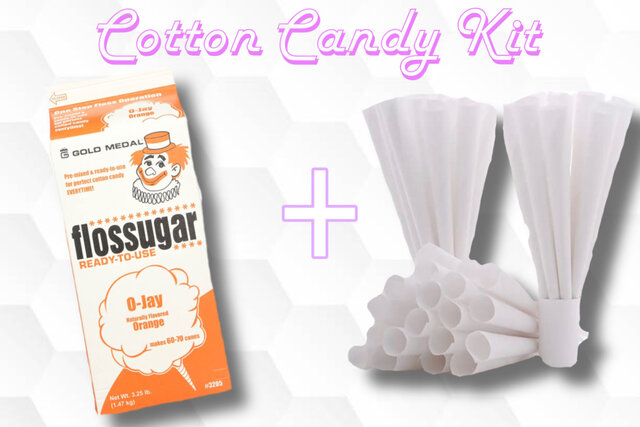 Cotton Candy Kit- O-Jay
O - Jay Flavored Cotton Candy Kit

Includes: 1/2 Gallon of sugar floss and 50 cotton candy cones!
Irresistibly light and sweet cotton candy with no mixing required. This pre-mixed product contains a premium blend of sugar, orange flavoring, and orange coloring. Its playful orange color offers a classic look, while its O - Jay flavor brings something new to your party or event.
Other Flavor Options
Boo-Blue (Blue Raspberry)
Silly Nilly

(Pink Vanilla)
Sassy Apple (Green Apple)
Leapin' Lime (LIME)
Bubble Gum
Pina Colada
Wacky Watermelon
Razzle Berry (SOUR)
SIZZLIN LEMON (SOUR)